Upcoming events:
May 16th, 2018: Investing Our Future - Electric Vehicles & Divesting From Fossil Fuels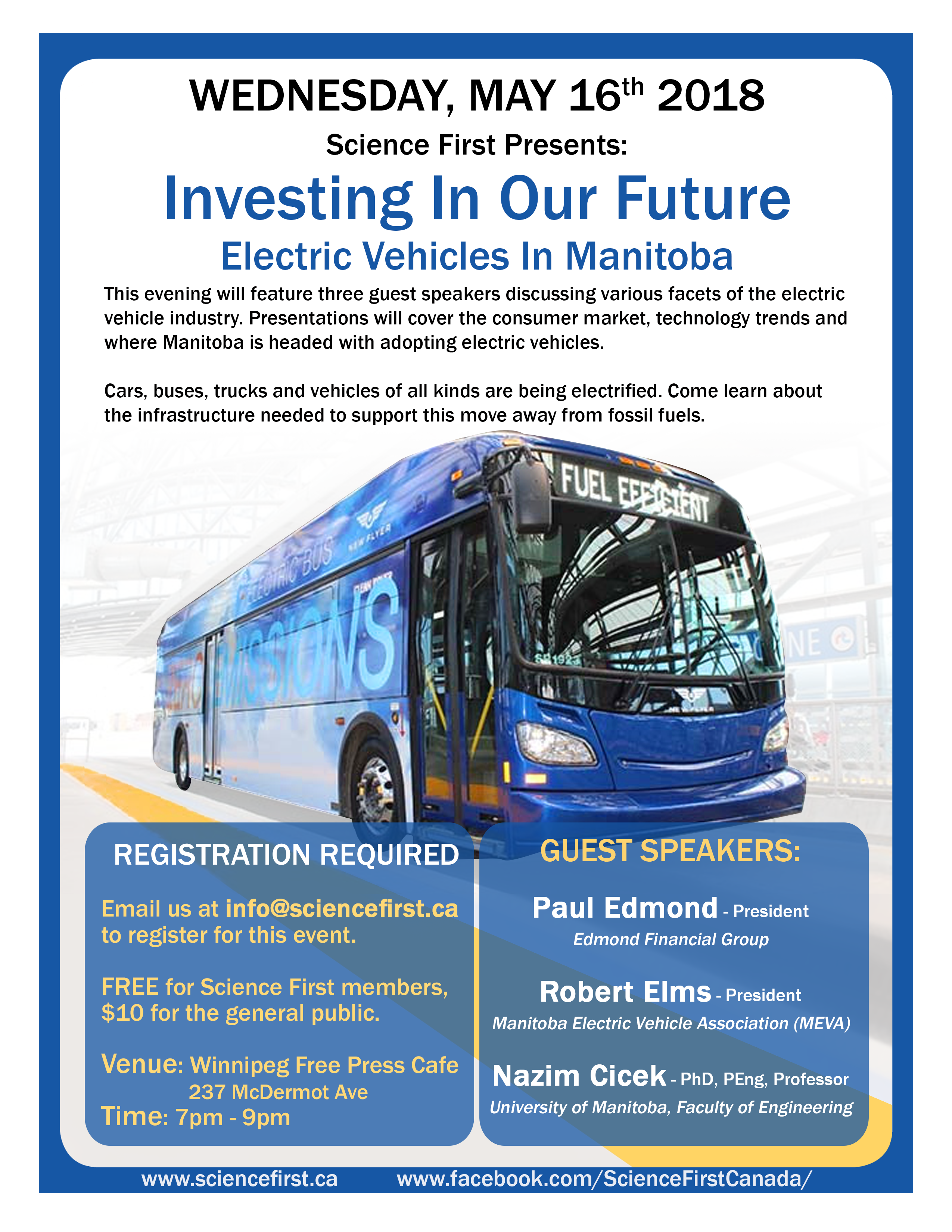 This evening will feature three guest speakers discussing various facets of the electric vehicle industry. Presentations will cover the consumer market, technology trends and where Manitoba is headed with adopting electric vehicles.
Cars, buses, trucks and vehicles of all kinds are being electrified. Come learn about the infrastructure needed to support this move away from fossil fuels.
***REGISTRATION REQUIRED***


Email us at info@sciencefirst.ca to register for this event.
FREE for Science First members, $10 for the general public.
Venue: Winnipeg Free Press Cafe - 237 McDermot Ave
Time: 7pm - 9pm
Guest Speakers:
Paul Edmond - President
Edmond Financial Group
Robert Elms - President
Manitoba Electric Vehicle Association (MEVA)
Nazim Cicek - PhD, PEng, Professor
University of Manitoba, Faculty of Engineering
__________________________________________________________________________________________________
July 11th, 2018: LAKE WINNIPEG HEALTH UPDATE - SCIENCE & POLICY EVENT
Featuring MP Terry Duguid - Lake Winnipeg Basin Initiative
Additional speakers TBA
_________________________________________________________________________________________________
Fall 2018: Bill Nye @ BELL MTS PLACE - Details coming soon!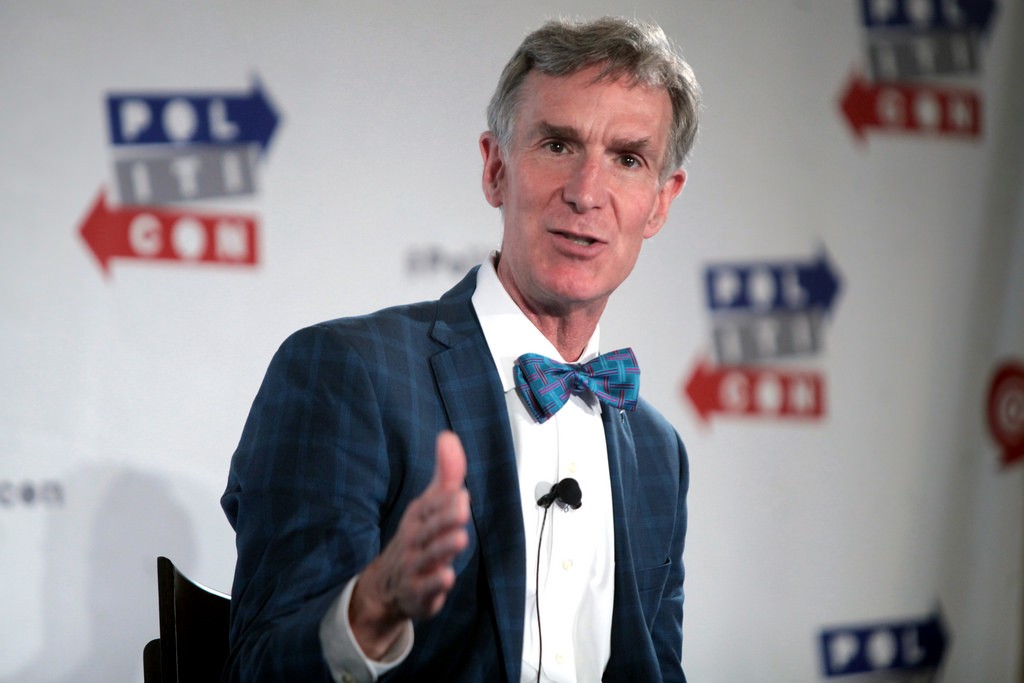 Past Events:



April 14th 2018: March For Science - Manitoba Legislature

Event time: 1pm - 2pm

Featured speaker: Prof. Samar Safi-Harb, Canada Research Chair in Supernova (Remnants) Astrophysics, in the department of Physics and Astronomy at the University of Manitoba in Winnipeg,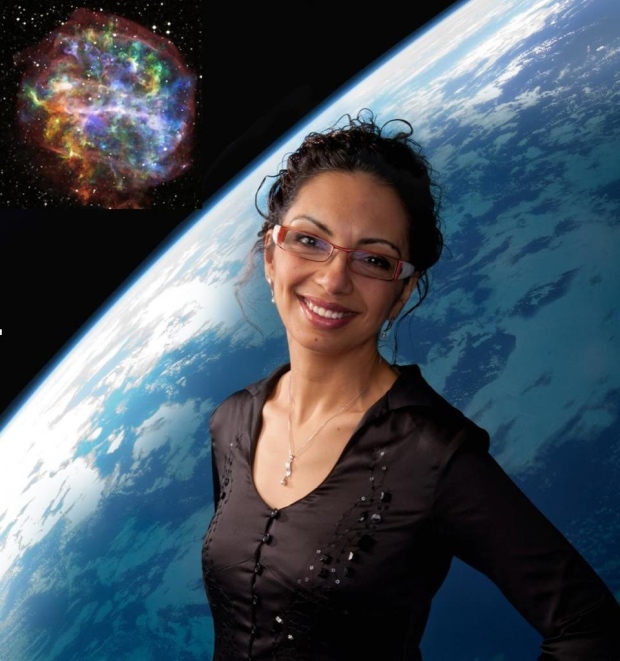 Additional Speakers:
Candi Bezte - Manitoba Eco Network
Manager @ Water Caucus Manitoba
Curt Hull - Manitoba Eco Network
Project Manager @ Climate Change Connection
Harvey Zahn - U of M Faculty Advisor and Humanist
Teacher, Outdoor Recreational Advocate
Nathan Zahn - Science First
Professional Campaigner / Organizer
-------------------------------------------------------------------------------------------------------------------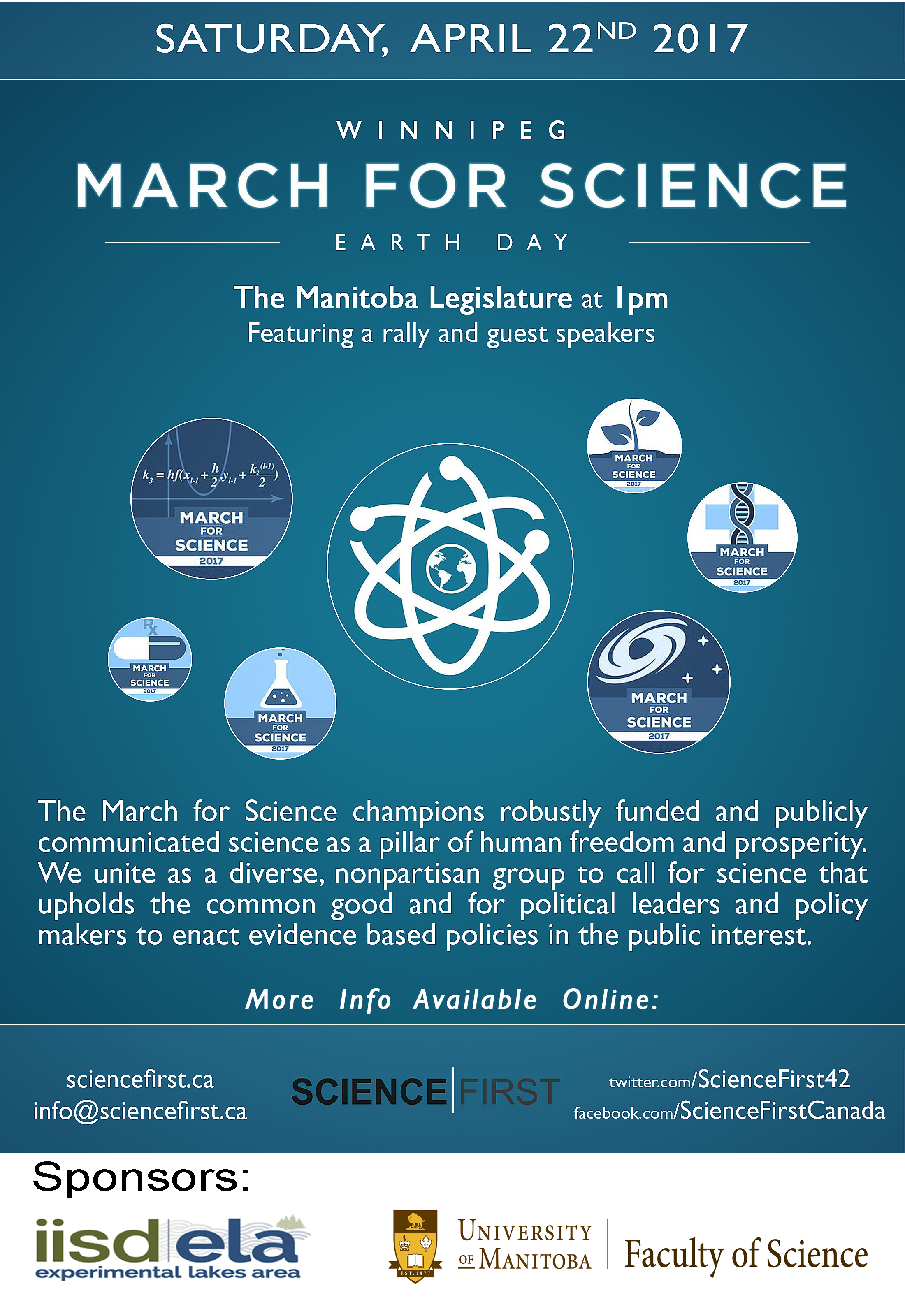 April 22nd, 2017:

March For Science (Rally & guest speakers)
Location: Manitoba Legislature
Time:

1pm - 2pm
*Sponsored by University of Manitoba - The Faculty of Science


Thursday, November 24th 2016
Guest Speaker:
Dr. Michael Rennie
Canada Research Chair in Freshwater Ecology and Fisheries
Research Fellow, IISD-Experimental Lakes Area
Assistant Professor
Dr. Rennie's research interests focus on understanding the role of ecosystem change (e.g., climate change, commercial and recreational fishing, species invasions) on the aquatic community structure and energetics, and understanding how behavioural and life history variation in of aquatic organisms drives population and ecosystem-level processes. His research articles have been published in a variety of scientific journals, and he has been a lecturer and adjunct professor at several Canadian universities.
Location: The Fort Garry Hotel - Club room

Time: 7pm - 9pm
https://www.iisd.org/about/people/michael-rennie/a...

https://www.lakeheadu.ca/users/R/mrennie

Make sure to check out our Facebook group for campaign updates and up-to-date news alerts: www.facebook.com/ScienceFirstCanada
March 22nd, 2016: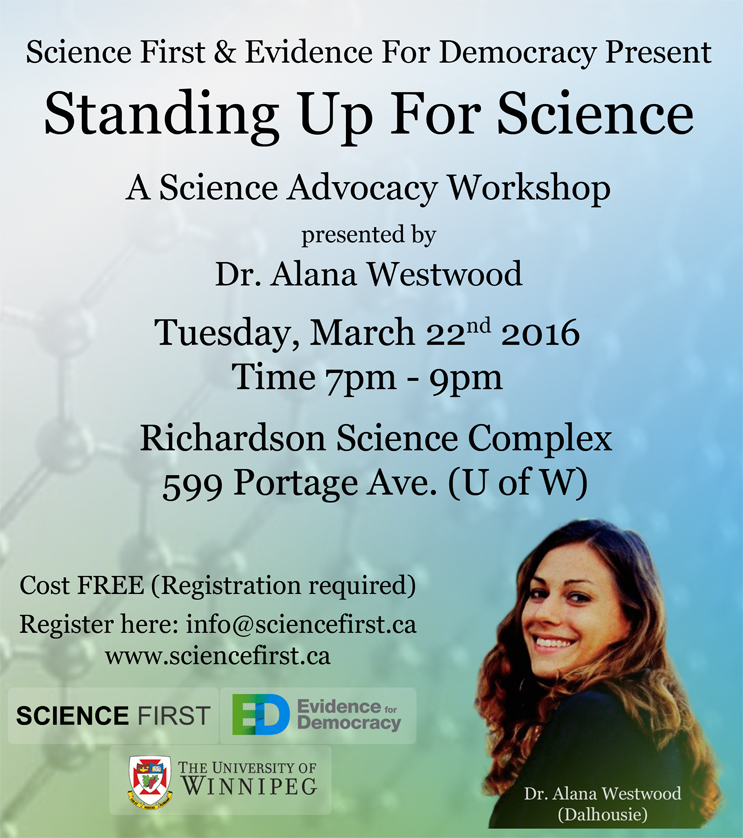 Past guest speakers:
(With Boreal Forest Network)
Maude Barlow - Council of Canadians
David Schindler - Faculty of Science - University of Alberta
Dr. Diane Orihel - Save ELA